EXTRAIT : DAVID CRANE ET LE SUCCES DE PITFALL
David Crane, génie du jeu vidéo du début des années 80, créateur entre autres du méga-hit PITFALL sur ATARI 2600 :
"In fact, Pitfall! generated 14,000 letters in a single week. Thankfully we had a large staff dedicated to the consumer mail. But in all fairness, you must remember that most of those letters were club entries rather than unsolicited fan mail. The letters were universally complimentary, and we designers loved hearing that our games were being enjoyed, but if they weren't sending us a picture of their screens most of those writers would have spent their time playing the game rather than writing letters. And no, nothing like that goes on anymore"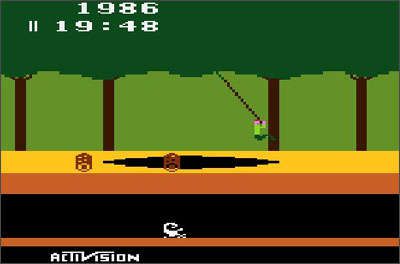 Pitfall, un jeu culte