Le MEGA CD est l'extension CDRom de la Sega Megadrive... Accessoire très à la mode au début des années 90 sur PC. C'était un lecteur simple vitesse, très très lent donc, et permettant d'afficher seulement 64 couleurs (très problématique pour les vidéos !), le tout avec l'aide d'un processeur faiblard non adapté. En fait les jeux Mega CD n'étaient pour l'essentiel que des jeux ordinaires artificiellement gonflés avec des vidéos et musiques...


ECHEC

Sorti fin 1991 au Japon il était censé concurrencer le CDROM de la console PC Engine. Les ventes furent plutôt correctes au début au Japon (100 000 exemplaires en 1 an), l'énorme capacité de stockage attirait !

Un an plus tard elle sort aux USA ou elle fait un bide, le prix étant bien trop élevé. Il n'arrive qu'en avril 1993 en Europe à un prix beaucoup trop élevé : 270 £ ! Un prix incroyable pour un module d'extension (beaucoup plus cher que les consoles du moment !) Malgré le succès rencontré par la Megadrive en Europe, cà sera également un échec eu Europe.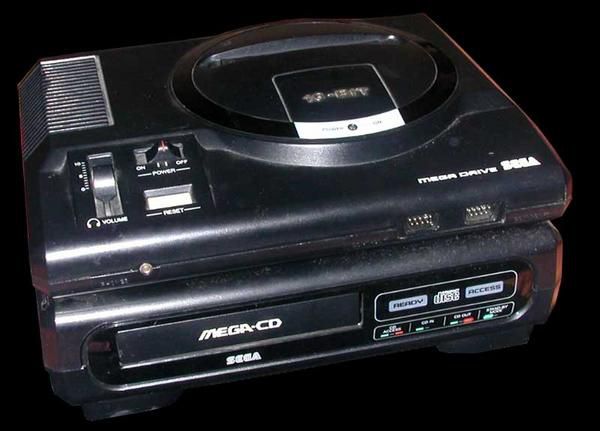 La Megadrive 1 équipée du Mega CD 1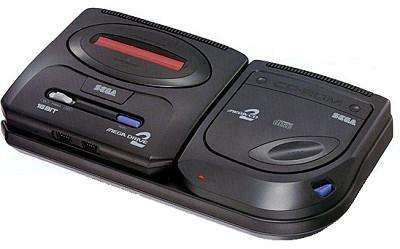 La Megadrive 2 équipée du Mega CD2


LES JEUX

Difficile de pondre des jeux CD sur une console qui à la base n'est assez assez puissante pour ce genre de support... Le résultat était souvent très médiocre : vidéos de très faible qualité en quelques couleurs et jeux au gameplay raté ! Citons tout de même un excellent jeu de shoot 3D : Silpheed, édité par Game Arts en 1993, qui exploite bien ce module tout en offrant un gameplay de qualité.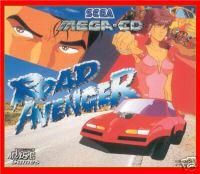 La boite de Road Avenger, jeu de course vraiment atypique vendu en pack avec le module. Les graphismes affreux sont précalculés et vous agissez pour le jeu en pressant au bon moment les bons boutons...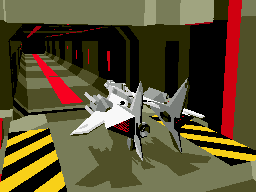 Silpheed, un jeu de shoot, peut-être le meilleur jeu 3D du Mega-Cd ?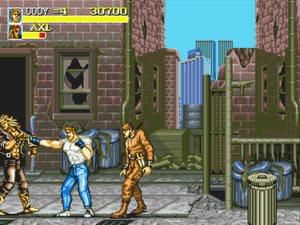 Final Fight CD, très bon beat'em all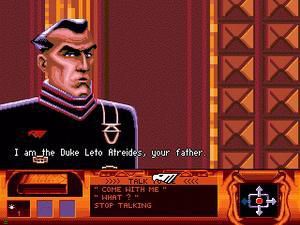 Dune, adapté du PC, jeu d'aventure/stratégie tiré du roman de SF du même nom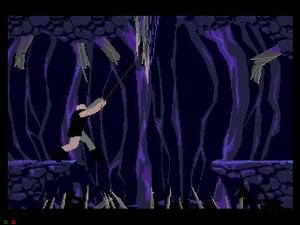 Heart of the Alien, la suite méconnue de Another World


LES DIFFERENTES EVOLUTIONS DU MEGA-CD

Il existe différentes déclinaisons du MEGA-CD :
Sega Mega-CD I (Sega CD I aux USA)
Sega Mega-CD II (Sega CD II aux USA) conçu pour la MegaDrive 2/Genesis 2 et pour réduire les coûts de fabrication.
JVC Wondermega (Xeye aux USA, jamais sortit en Europe), était une unité tout-en-un du Sega-CD.
Sega Multimega (Sega CDX aux USA). Un lecteur de CD portable qui fait office de Megadrive, Mega-cd et balladeur Cd Audio !
Module Pionnier LaserActive Sega-CD, un périphérique supplémentaire que vous pouvez ajouter à un Laserdisc Pionnier Laseractive.


CARACTERISTIQUES TECHNIQUES
Processeur : Motorola 68000 à 12,5 Mhz
Graphismes : Processeur ASIC (64 couleurs, rotation et agrandissement de sprites)
RAM : 750Ko
ROM : 128Ko
Lecteur CD : 150 Ko/sec
Son : 10 canaux sonores


PUB !



LISTE DES JEUX MEGA CD :


| Jeu MEGA CD | Année | Développeur |
| --- | --- | --- |
| The Adventures of Batman and Robin | 1995 | Sega |
| Afterburner III | 1993 | CSK Research Institute |
| The Amazing Spider-Man Vs The Kingpin | 1993 | Sega |
| The Animals! | 1994 | Arnowitz Inc & The Software Toolworks |
| Batman Returns | 1993 | Sega |
| Battlecorps | 1994 | Core Design |
| BC Racers | 1994 | Core Design |
| Beast II | 1994 | Digital Developments |
| Bill Walsh College Football | 1993 | Highscore Productions |
| Blackhole Assault | 1993 | Micronet |
| Bloodshot | 1995 | Domark |
| Bram Stocker's Dracula | 1993 | Sony |
| Brutal - Paws of Fury | 1994 | Gametek |
| Bubba & Stix | 1994 | Sega |
| Bug Blasters | 1994 | Good Deal Games |
| Cadillacs and Dinosaurs | 1995 | Rocket Science |
| Chuck Rock | 1993 | Core Design |
| Chuck Rock II - Son of Chuck | 1993 | Core Design |
| Cliffhanger | 1994 | Sony |
| Cobra Command | 1992 | Data East, Wolf Team |
| Corpse Killer | 1994 | Digital Pictures |
| Double Switch | 1994 | Digital Pictures |
| Dracula Unleashed | 1994 | Viacom |
| Dragon's Lair | 1994 | ReadySoft |
| Dune | 1993 | Cryo |
| Dungeon Explorer | 1995 | Hudson Soft |
| Dungeon Master II - Skull Keep | ? | ? |
| Earthworm Jim | 1995 | Shiny Entertainment |
| Ecco the Dolphin | ? | Sega |
| Ecco - The Tides of Time | 1994 | Novotrade |
| ESPN Baseball Tonight | 1994 | Sony |
| Eternal Champions - Challenge from the Dark Side | 1995 | Sega |
| Eye of the Beholder | ? | ? |
| Fahrenheit | 1995 | Sega |
| Fatal Fury Special | 1995 | SNK |
| FIFA International Soccer | 1994 | Extended Play Productions |
| Final Fight CD | 1993 | Capcom |
| Flashback | 1995 | Delphine Software |
| Flink | 1994 | Psygnosis |
| Formula One World Championship - Beyond the Limit | 1994 | Sega |
| Ground Zero Texas | 1993 | Digital Pictures |
| Heart of the Alien | 1994 | Delphine |
| Hook | 1992 | Sony |
| INXS - Make My Video | 1993 | Digital Pictures |
| Jaguar XJ220 | 1993 | Core Design |
| Jurassic Park | 1993 | Sega |
| Keio Flying Squadron | 1994 | JVC |
| Kids on Site | 1994 | Digital Pictures |
| Kris Kross | 1993 | Digital Pictures |
| The Lawnmower Man | 1994 | Gametek |
| Lethal Enforcers | ? | ? |
| Lethal Enforcers II | ? | ? |
| LoadStar | 1995 | Rocket Science |
| Lords of Thunder | 1995 | Hudson Soft |
| Marko's Magic Football | 1994 | ? |
| MegaRace | 1994 | Cryo |
| Mickey Mania | 1994 | Traveller's Tales |
| Microcosm | 1993 | Psygnosis |
| Midnight Raiders | 199 | Sega |
| Mighty Morphin' Power Rangers | ? | ? |
| Mortal Kombat | 1993 | Midway Games |
| NBA Jam | 1993 | ? |
| NHL Hockey '94 | ? | ? |
| Night Trap | 1992 | Digital Pictures |
| Novastorm | 1994 | Psygnosis |
| Pitfall - The Mayan Adventure | 1994 | Activision |
| Powermonger | 1994 | Bullfrog |
| Prince of Persia | 1992 | Broderbund Software |
| Prize Fighter | ? | ? |
| Puggsy | 1993 | Traveller's Tales |
| Revenge of the Ninja | 1994 | Sega |
| Road Avenger | 1992 | Wolfteam |
| Road Rash | 1994 | Electronic Arts |
| Robo Aleste | 1993 | Compile |
| Samurai Shodown | 1993 | SNK |
| Sensible Soccer | 1993 | Renegade |
| Sewer Shark | 1992 | Digital Pictures |
| Sherlock Holmes Volume I | 1993 | ICOM Simulations |
| Sherlock Holmes Volume II | 1993 | Viacom New Media |
| Shining Force CD | 1994 | Supersonic Software |
| Silpheed | 1993 | Game Arts |
| Slam City | ? | ? |
| Snatcher | 1994 | Konami |
| Sol-Feace | 1994 | ? |
| Sonic CD | 1993 | Sonic Team |
| SoulStar | 1994 | Core Design |
| The Space Adventure | 1995 | Hudson Soft |
| Star Strike | ? | Stargate Entertainment |
| Starblade | 1994 | Namco |
| Star Wars - Rebel Assault | 1993 | LucasArts |
| Supreme Warrior | 1994 | Digital Pictures |
| Surgical Strike | 1995 | Sega |
| Syndicate | 1995 | Bullfrog |
| The Terminator | ? | ? |
| Theme Park | 1995 | Bullfrog |
| Thunderhawk | 1993 | Core Design |
| Time Gal | 1993 | Wolf Team, Telnet Japan |
| Tomcat Alley | 1994 | Sega |
| WireHead | 1995 | Sega |
| Wolfchild | 1993 | Core Design |
| Wonder Dog | 1993 | ? |
| World Cup USA '94 | 1994 | Tierte |
| WWF - Rage in the Cage | ? | ? |
| Yumeni Mystery Mansion | 1994 | Sega |